Legal Paraprofessional Representation in Divorce Matters
How A Legal Paraprofessional Can Help File For Divorce in Arizona
Filing For Divorce Without A Lawyer in Arizona

If you want to end your marriage in Arizona, the first of many steps you will need to do is file a petition for dissolution with the court. Many people who want to get a divorce are forced to wait to file because of the prohibitive costs of hiring divorce lawyers and litigating their divorce issues.
In contrast, some people try to navigate the court process without legal representation to pursue a discount divorce but find it too complex for them to manage.
Whether you plan to divorce with children or without children, working with a licensed legal paraprofessional (LP) can be a much more affordable option to receive skilled legal representation during the process and pursue a discount divorce.
There is now another option for representation in an Arizona divorce.  Stephanie Villalobos, LP of De Novo Law, is a licensed legal divorce paraprofessional who can handle most aspects of divorce cases and provide knowledgeable, skilled representation to you at an affordable cost. She can offer more services than a paralegal for divorce and does not have to be supervised by an attorney in her practice.
Affordable and Experienced Family Law Legal Services
Schedule an Appointment Today!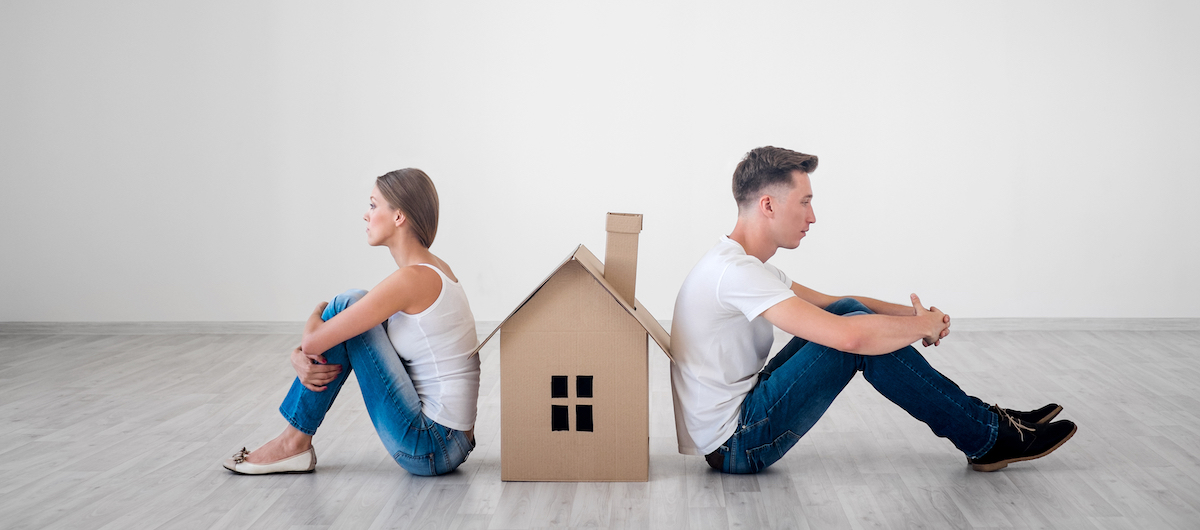 Representation From a Legal Divorce Paraprofessional vs. a Divorce Attorney in Arizona
Recognizing that many people cannot afford to hire lawyers and do not qualify for help from Community Legal Services, the Arizona State Bar established a new type of licensed legal professional as a step above a divorce paralegal and below a divorce lawyer.
Legal paraprofessionals are people who have amassed substantial experience in the law under the supervision of attorneys.
When they become licensed as LPs, they can practice in limited areas of the law without the supervision of attorneys. Licensed legal paraprofessionals function similarly in the legal field to nurse practitioners in the medical field.
Stephanie Villalobos was the first person in Arizona to be licensed as a legal divorce paraprofessional to practice family law by the Arizona State Bar. Before obtaining her license as an LP, Ms. Villalobos worked for several decades as a divorce paralegal.
She provides representation to her clients without needing to be supervised by an attorney and can provide legal advice, prepare and file documents and motions, appear on her clients' behalf in court, and handle litigation to resolve their outstanding divorce issues. Her status as a legal paraprofessional means that she can provide substantially more services than a divorce paralegal, including handling most aspects of her client's cases.
While a family law attorney might quote an upfront retainer of as much as $10,000, Ms. Villalobos can provide highly skilled representation at a fraction of the cost for a discount divorce. Below are some of the divorce services Ms. Villalobos can provide that a paralegal for divorce cannot.
Divorce Without Children Involved
If you and your spouse do not share any children under the age of 18, you can pursue a divorce without children in Arizona. While you might think that your divorce will be relatively easy, you might still need to resolve the following issues:
Debt and property division

Spousal maintenance

Whether a spouse will keep or change their last name

Retention of pet ownership
Your LP can help you consider these and other issues and develop a plan to resolve them in a way that protects your interests. Your legal representative will work with you to try to secure a full agreement to settle all of the outstanding divorce issues through informal negotiations.
Your legal paraprofessional might also help you through alternative dispute resolution procedures, including mediation or collaborative divorce, to try to resolve your dispute as amicably as possible. However, if securing an agreement is not possible, Ms. Villalobos is prepared to litigate on your behalf through a divorce trial.
By contrast, a divorce paralegal cannot provide legal advice or appear on people's behalf in court. A paralegal for divorce works under the supervision of an attorney. Ms. Villalobos is the founder of De Novo Law and can provide representation independently while helping her clients pursue a discount divorce.
Contested vs. Uncontested Divorce
Divorces can be uncontested or contested. In an uncontested divorce, you and your spouse agree to everything and file a joint agreement with the court. As long as the court agrees that your settlement is fair and conscionable, the court will adopt it and issue your divorce decree.
Stephanie Villalobos can work to negotiate with your estranged spouse to try to secure a full agreement. An uncontested divorce is frequently the most cost-effective way to end a marriage since it does not involve litigation expenses.
By contrast, if you and your spouse cannot reach an agreement, your only option might be a contested divorce. This type of process involves formal litigation in court, including a divorce trial. In some cases, it might be possible to reach agreements on multiple issues and only have one or two remaining that must be decided by the judge at trial. Ms. Villalobos can thoroughly investigate your case to advocate for you at trial.
Divorce with Children Involved
If you and your spouse share children under the age of 18, you will need to go through a divorce with children. The process involved with a divorce with minor children involved requires you to deal with a number of additional issues, including legal decision-making authority, child support, and visitation.
Getting a divorce when you share children with your spouse can also be more emotionally taxing.
Divorcing with children will also require you to file a few additional documents with the court and to complete a parenting class. Your legal paraprofessional can help you understand the best interests of the child standard and all of the requirements you must meet to obtain your divorce and ensure that both your interests and those of your child are protected.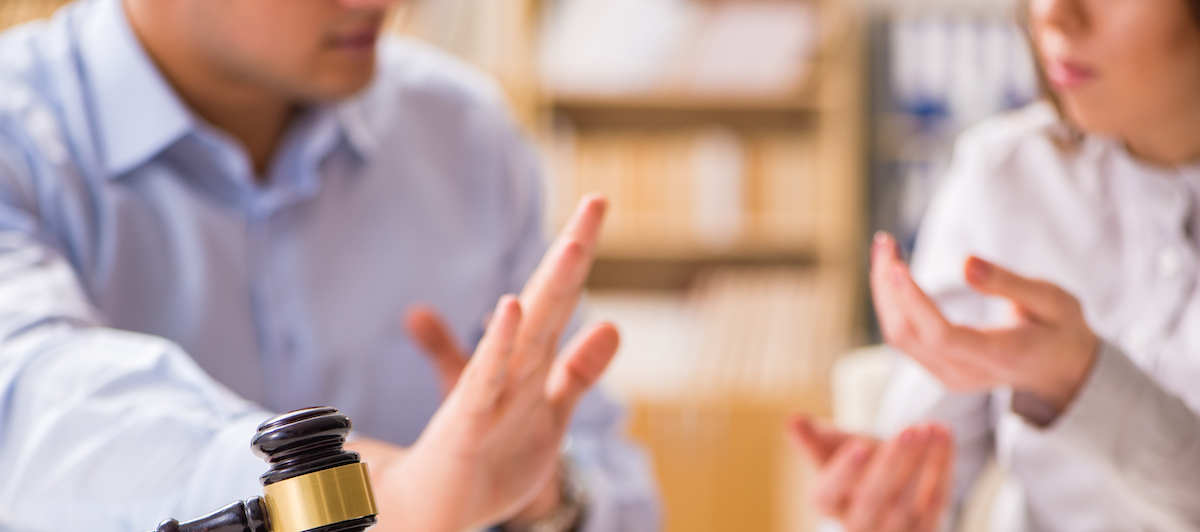 Legal Decision-Making Authority and Parenting Time in Divorce Matters
Family courts in Arizona make decisions about custody and parenting according to the "best interests of the child" standard. This means that the judge will be focused on doing what is in your child's best interests instead of what you or your spouse might prefer. Depending on your child's age and level of maturity, the court might also allow your child to provide his or her input.
Courts consider multiple factors when determining what is in a child's best interests for both legal decision-making authority and parenting time. Decision-making authority grants the authority to make important decisions about the child's religious upbringing, medical care, and education, and it can be granted to one parent alone, shared by both parents, or divided between the parents.
For example, the court might give you the authority to make religious decisions for your child while giving your spouse the authority to make educational and medical decisions for your child. Alternatively, you might be granted sole decision-making authority, or both of you might share decision-making in all aspects.
The best interests standard is also used in determining parenting time, which is how much time your child will spend with you and your spouse. Courts generally believe that allowing children to have liberal time with each parent is in their best interests. However, in some cases, children might reside with one parent most of the time while having limited visits with the other parent.
You might also be able to secure a 50/50 parenting time split. Your legal paraprofessional can help you determine what might be in your child's best interests and work on drafting a parenting plan that will work the best for your family.
Ms. Villalobos understands the heightened emotions that people encounter when they go through divorces with children. She can work to help you step away from the conflict and work to negotiate a settlement if doing so is viable. If you and your spouse can agree to co-parent and do not have a history of domestic violence, drug abuse, or other problems, your LP will try to figure out whether you can agree to a parenting plan that will allow your children to continue having great relationships with both parents.
If you are contending with domestic violence, drug or alcohol abuse, or other issues that could endanger your children, you will likely need to pursue a contested divorce. Ms. Villalobos can help you understand this process and work to secure the most favorable outcome possible.
Divorce and Child Support
Getting divorced with minor children will also require you to deal with child support as one of the issues in your case. Arizona courts expect all parents to be involved and to contribute financially to raising their children. During your divorce, you will need to determine what is in the best interests of your child and whether you or your spouse will be responsible for paying child support.
Arizona has child support guidelines that serve as a baseline courts use to determine how much child support to order. The guidelines take into account multiple factors, including your respective incomes, how much time your child will spend with each of you, whether you or your spouse are supporting other children, who provide health insurance coverage for your child, the costs of child care, and others.
Spousal Maintenance in Arizona Divorces
When you file for divorce, either you or your spouse can ask the court for spousal maintenance. However, the court will not automatically order spousal maintenance simply because a lower-earning spouse requests it. The court will look at the disparity in your incomes, whether you or your spouse needs to complete additional training or education to secure a career, whether you or your spouse contributed to the furtherance of the other spouse's career, how long you were married, and others.
In general, judges have broad discretion over whether to order spousal support and its amount and duration. If it is ordered in your case, the payor spouse will have to continue paying it for as long as the order remains effective. Failing to pay spousal maintenance could result in a contempt proceeding and legal sanctions.
If spousal maintenance might be an issue in your divorce, Stephanie Villalobos can help you understand whether you might be ordered to pay it or might receive it. She can work to reach an agreement with your spouse that protects your interests.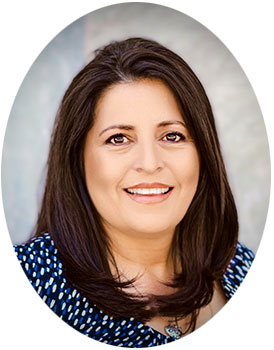 Why Work with a Legal Paraprofessional for Divorce?
Divorces can be prohibitively expensive. When they are contested, they can take months or years to resolve and involve extensive litigation, making the costs increase even more. By retaining a legal paraprofessional to represent you throughout your divorce case, you can enjoy lower costs.
At De Novo Law, Stephanie Villalobos, a legal paraprofessional for divorce, can work hard to negotiate with your spouse to try to secure a full agreement and avoid expensive and protracted litigation.
Ms. Villalobos has more than 30 years of experience working as a paralegal for divorce and helping people with divorce matters. She brings her extensive experience and knowledge to help people secure the most favorable outcomes possible in their divorce cases. Contact De Novo Law today to request a confidential consultation.

"Personal Touch and Care"
The personal touch and care Stephanie gave to my case.
E.B.
Aug 20, 2021

"Great follow through and very professional."
"Stephanie was amazing…great follow through and very professional.
S.H.
Feb 17, 2021

"She was wonderful!!"
Hands down, Stephanie was absolutely awesome.  She made the process so easy.  She was wonderful!!
J.J.
Feb 19, 2021

"Stephanie is Amazing"
Everything was good and worked well for me and my family.  Stephanie is amazing.  If I need anything else, I'm going with her!
N.E.
Oct 7, 2021

"Stephanie made a stressful event go by so smoothly."
"Stephanie made a stressful event go by so smoothly.  She handled everything for me.  The process was tailored to my needs and situation.  Any time I had questions they were answered promptly."
F.C.
Apr 8, 2021

"Would definitely recommend"
Would definitely recommend. Stephanie made the whole thing so much easier than I thought it would be.
L.K.
Feb 11, 2022

"On top of things and very reliable."
Stephanie was just on top of things and very reliable.
M.H.
Sep 23, 2021

"I loved how diligent Stephanie was"
I loved how diligent Stephanie was.  She was on top of every detail.  Paperwork came out at the exact time frame she told me it was going to.  I couldn't ask for more.
M.M.
May 25, 2021

"Very thorough, and very responsive"
Stephanie is very efficient…and she really knew her stuff.  She was amazing, very thorough, and very responsive.
E.J.
Feb 9, 2021
De Novo Law, LLC
4140 E. Baseline Rd.,
Suite 101
Mesa, AZ 85206
DISCLAIMER: The content of this site is for informational purposes only and is not intended to provide legal advice.  De Novo Law, LLC and its Legal Paraprofessionals are not attorneys and are not authorized to provide legal advice or representation beyond the areas and scope of practice for which license is held.  The transmission or receipt of any electronic correspondence or information does not create a legal paraprofessional-client relationship.
Contact De Novo Law at any time to setup a free one-on-one consultation so we can discuss your concerns.
Please Call Us at (480) 725-2200 or Fill Out the Form Below to Schedule a FREE Initial Consultation with an Affordable Legal Paraprofessional to Assist with an Arizona Divorce or other Family Law Matters.