Legal Paraprofessional Solutions
your affordable alternative offering the same quality service and experience as a family law attorney.
The words De Novo is Latin meaning "from the new," or "as if from the first time." We chose this name because, for the first time ever, the Arizona Supreme Court has allowed non-lawyers to obtain a license by the Arizona State Bar to practice law in certain areas.
This newly formed classification is known as a licensed Legal Paraprofessional, or LP for short. Mrs. Stephanie Villalobos is Arizona's VERY FIRST licensed Legal Paraprofessional! This incredible accomplishment allows De Novo Law, LLC to have roles in legal practice similar to the roles performed by nurse practitioners in medicine. LPs can offer full legal services in administrative, criminal, civil, and family law matters with very few restrictions. Ms. Villalobos currently practices solely in the area of family law.
Much like an Arizona family law attorney or divorce lawyer, a legal paraprofessional can handle, and fully represent, clients in almost all of the same family law practice areas. The significant difference is that an LP can be much more affordable!
De Novo Law
Areas of
Family Law We Serve
Divorce & Separation
De Novo Law offers the same high-quality legal representation and decades of experience as the top Arizona divorce lawyer but does so at a much more affordable rate.
Child Support
Stephanie Villalobos, LP, is a highly respected legal paraprofessional with decades of experience in dealing with establishing and modifying child support matters.
Same-sex Family Law
De Novo Law can represent you in multiple same-sex family law matters, including divorce, child custody, spousal maintenance, child support, and property division.
Child Custody
Legal paraprofessionals are a more affordable option than retaining a child custody attorney and have years of experience working in the area of family law.
Spousal Support
If spousal maintenance might be an issue in your divorce, Stephanie Villalobos, LP can help you understand whether you might be ordered to pay it or what you could be eligible to receive.
Grandparents Rights
Mrs. Villalobos can help you to gather the necessary evidence and file court documents to establish your rights as a grandparent, including custody or visitation.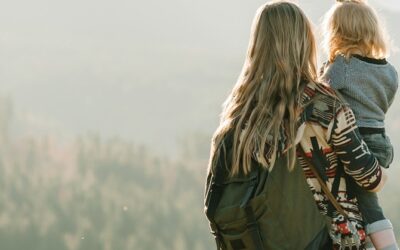 As the holiday season approaches, many families begin to plan for travel, but for divorced parents sharing custody, this time can bring additional considerations. At De Novo Law, we understand the complexities that arise when coordinating international travel with shared custody agreements.
This article aims to shed light on the important implications and legal requirements that parents need to be aware of when planning international travel with their children during the holidays. From ensuring compliance with custody agreements to understanding the necessity of mutual consent and the legalities under Arizona law, we provide insights to help parents navigate these challenges effectively. Our goal is to help families enjoy their holiday travels while maintaining legal compliance and upholding the best in
read more
Affordable and Experienced Family Law Legal Services
Schedule an Appointment Today!
De Novo Law, LLC
4140 E. Baseline Rd.,
Suite 101
Mesa, AZ 85206
DISCLAIMER: The content of this site is for informational purposes only and is not intended to provide legal advice.  De Novo Law, LLC and its Legal Paraprofessionals are not attorneys and are not authorized to provide legal advice or representation beyond the areas and scope of practice for which license is held.  The transmission or receipt of any electronic correspondence or information does not create a legal paraprofessional-client relationship.
Contact De Novo Law at any time to setup a free one-on-one consultation so we can discuss your concerns.
Please Call Us at (480) 725-2200 or Fill Out the Form Below to Schedule a FREE Initial Consultation with an Affordable Legal Paraprofessional to Assist with an Arizona Divorce or other Family Law Matters.