Tempe Family Law Legal Services
Get Help From A Legal Paraprofessional for your Family Law Issues
Tempe Family Legal Services
Traditional attorneys can be costly. If you are in need of legal representation in Tempe Arizona, contact Stephanie Villalobos, an Arizona licensed legal paraprofessional for an affordable alternative to attorneys.
Much like an Arizona family law attorney, Legal Paraprofessionals, dubbed by some as "legal practitioners", are licensed to offer full legal services in divorce law, administrative, criminal, civil, and family law matters with very few restrictions.
As Arizona's State Bar licensed Legal Paraprofessional, Ms. Villalobos at de Novo Law specializes in family law. She will discuss your legal issues and formulate a strategy that works for your needs.
In Tempe Arizona, If you need representation for a family law matter, or just have questions, contact De Novo Law today. Call (480) 725-2200
Affordable and Experienced Family Law Legal Services
Schedule an Appointment Today!
Family Law and Divorce Representation in Tempe
If you and your spouse share children under the age of 18, you will need to go through a divorce with children. The process involved with a divorce with minor children involved requires you to deal with a number of additional issues, including legal decision-making authority, child support, and visitation.
If you and your spouse do not share any children under the age of 18, you can pursue a divorce without children in Arizona. Your LP can help you consider these and other issues and develop a plan to resolve them in a way that protects your interests. Your legal representative will work with you to try to secure a full agreement to settle all of the outstanding divorce issues through informal negotiations.
Divorces can be uncontested or contested. In an uncontested divorce, you and your spouse agree to everything and file a joint agreement with the court. As long as the court agrees that your settlement is fair and conscionable, the court will adopt it and issue your divorce decree.
Family courts in Arizona make decisions about custody and parenting according to the "best interests of the child" standard. This means that the judge will be focused on doing what is in your child's best interests instead of what you or your spouse might prefer. Depending on your child's age and level of maturity, the court might also allow your child to provide his or her input.
When married or unmarried parents end their relationships and no longer live with each other, a family court might issue child support orders. Child support can be ordered to establish financial support for children so that they can enjoy a similar standard of living to what they would have if their parents had remained together.
Spousal maintenance or alimony is a type of support that either spouse can request when they file for divorce in Arizona. However, spousal support will not automatically be ordered simply because one spouse asks for it. There are several factors that courts consider when deciding whether to order spousal maintenance.
The Supreme Court of the United States subsequently legalized same-sex marriage in all states with its decision in the Obergefell v. Hodges, 132 S. Ct. 2071 (2015) case. Same-sex couples can decide to marry or to form domestic partnerships in Arizona. The state's family law regarding same-sex marriage is evolving.
Grandparents sometimes encounter circumstances in Arizona in which they need to get custody of their grandchildren. In other situations, the children's parents might prevent the grandparents from having visits with their grandchildren. Arizona recognizes grandparent's rights to seek visitation even when a parent objects.
Tempe Directory of City Services and Places
*Disclaimer:The following resources are for informational purposes only and are provided by a third party. They are in no way endorsed, nor guaranteed service by De Novo Law. Contacting them and/or retaining their services is at your own discretion
Divorce Counseling Resources
Tempe Marriage Counseling Services
Tempe Family Counseling Services
Tempe Child Support Counseling
Tempe Neighborhoods
Local Services and Amenities in Tempe
City Map of Tempe AZ Area
Get Directions from Tempe Municipal Court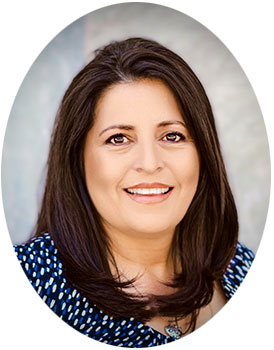 Talk to De Novo Law for Help with Family Law and Divorce Issues
Ms. Villalobos has more than 30 years of experience in family law and can provide you with affordable and skilled legal representation. Contact us today to request a consultation. 

"I loved how diligent Stephanie was"
I loved how diligent Stephanie was.  She was on top of every detail.  Paperwork came out at the exact time frame she told me it was going to.  I couldn't ask for more.
M.M.
May 25, 2021

"Stephanie is Amazing"
Everything was good and worked well for me and my family.  Stephanie is amazing.  If I need anything else, I'm going with her!
N.E.
Oct 7, 2021

"On top of things and very reliable."
Stephanie was just on top of things and very reliable.
M.H.
Sep 23, 2021

"Great follow through and very professional."
"Stephanie was amazing…great follow through and very professional.
S.H.
Feb 17, 2021

"Would definitely recommend"
Would definitely recommend. Stephanie made the whole thing so much easier than I thought it would be.
L.K.
Feb 11, 2022

"Personal Touch and Care"
The personal touch and care Stephanie gave to my case.
E.B.
Aug 20, 2021

"Very thorough, and very responsive"
Stephanie is very efficient…and she really knew her stuff.  She was amazing, very thorough, and very responsive.
E.J.
Feb 9, 2021

"Stephanie made a stressful event go by so smoothly."
"Stephanie made a stressful event go by so smoothly.  She handled everything for me.  The process was tailored to my needs and situation.  Any time I had questions they were answered promptly."
F.C.
Apr 8, 2021

"She was wonderful!!"
Hands down, Stephanie was absolutely awesome.  She made the process so easy.  She was wonderful!!
J.J.
Feb 19, 2021
De Novo Law, LLC
4140 E. Baseline Rd.,
Suite 101
Mesa, AZ 85206
DISCLAIMER: The content of this site is for informational purposes only and is not intended to provide legal advice.  De Novo Law, LLC and its Legal Paraprofessionals are not attorneys and are not authorized to provide legal advice or representation beyond the areas and scope of practice for which license is held.  The transmission or receipt of any electronic correspondence or information does not create a legal paraprofessional-client relationship.
Contact De Novo Law at any time to setup a free one-on-one consultation so we can discuss your concerns.
Please Call Us at (480) 725-2200 or Fill Out the Form Below to Schedule a FREE Initial Consultation with an Affordable Legal Paraprofessional to Assist with an Arizona Divorce or other Family Law Matters.