Who Gets the Dog in a Divorce? Understanding Pet Custody and Visitation
Pet Custody and Visitation Can Be Difficult to Navigate 
Learn how pet custody and visitation works. Choose from any of the topics below.
Pet Custody vs. Pet Visitation
How About a Poochie Prenup?
Factors to Take into Account About Pet Custody and Visitation
Speak With a Legal Paraprofessional About Pet Custody
Since many people regard their pets as family members, the subject of who gets to keep them and how often can be a bone of contention during a divorce.
Pets were frequently considered property in divorce proceedings and given to one party depending on financial factors. However, there has been a change in recent years toward appreciating the emotional connection between family pets and their owners and the significance of their well-being.
This article will cover some crucial points for pet owners going through a divorce and how pet custody and visitation operate in divorce.
 Pet Custody vs. Pet Visitation
Pets are often not considered children during a divorce but rather as property. This means that the court will decide primarily on the parties' financial interests rather than what is best for the pet.
Pet custody: After a divorce, whose side will provide the pet's primary care and supervision? These choices could relate to the pet's housing, health treatment, and training.
Pet visitation: The time allotted for the non-custodial party to spend with the pet is referred to as pet visitation. This could involve frequent visits, time off, or unique events like holidays.
It's crucial to reach an arrangement with your ex-spouse and seek legal counsel if that's not possible.
It's important to understand that pet custody and visitation are not legally enforceable in Arizona.
How About a Poochie Prenup?
Poochie Prenup is a new concept gaining traction in Arizona. The idea is to create a legally binding agreement between pet owners and their pets, allowing both parties to clearly define their rights and responsibilities.
This prenup helps ensure that both parties are protected in the event of an unexpected separation, such as if one party dies or moves away. It also allows owners to define how they would like their pet to be cared for if something were to happen to them and can provide financial security for the pet's future. 
Poochie Prenups can also help ensure that any conflicts between pet owners and their pets are resolved fairly and amicably rather than through lawsuits or other lengthy legal proceedings. With this innovative concept, pet owners across Arizona can finally rest assured that their beloved animals will be taken care of should anything ever happen to them.
Factors to Take into Account About Pet Custody and Visitation
There are a few essential factors to consider when considering pet custody and visitation.
Firstly, the needs of the pet must be taken into account. For example, if an animal needs frequent medical attention or regular exercise, that should play into the arrangement.
Additionally, it is essential to consider which home will provide the best environment for the pet; this includes ensuring that each home has adequate space and supplies such as food and toys. Furthermore, the financial responsibility of caring for the pet should be discussed between both parties.
Lastly, visitation rights should be determined to work best for both owners and their pets to ensure that all involved parties are comfortable with the arrangement. Taking these factors into account can help ensure everyone involved is happy with the arrangement and that the pet's best interests are considered.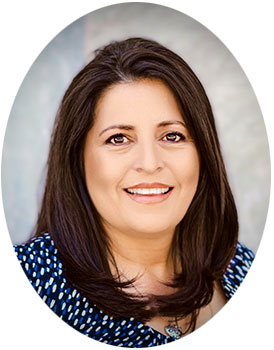 Speak with a Legal Paraprofessional Regarding Pet Custody 
A step that can be taken if you see yourself facing challenges regarding pet custody is to contact an experienced paraprofessional at De Novo Law. The team of legal paraprofessionals will be able to concentrate on the case at hand so that you can easily make major decisions concerning your pet.
Call us today at (480) 660-4414 to schedule your consultation.
Affordable and Experienced Family Law Legal Services
Schedule an Appointment Today!
De Novo Law, LLC
4140 E. Baseline Rd.,
Suite 101
Mesa, AZ 85206
DISCLAIMER: The content of this site is for informational purposes only and is not intended to provide legal advice.  De Novo Law, LLC and its Legal Paraprofessionals are not attorneys and are not authorized to provide legal advice or representation beyond the areas and scope of practice for which license is held.  The transmission or receipt of any electronic correspondence or information does not create a legal paraprofessional-client relationship.
Contact De Novo Law at any time to setup a free one-on-one consultation so we can discuss your concerns.
Please Call Us at (480) 725-2200 or Fill Out the Form Below to Schedule a FREE Initial Consultation with an Affordable Legal Paraprofessional to Assist with an Arizona Divorce or other Family Law Matters.